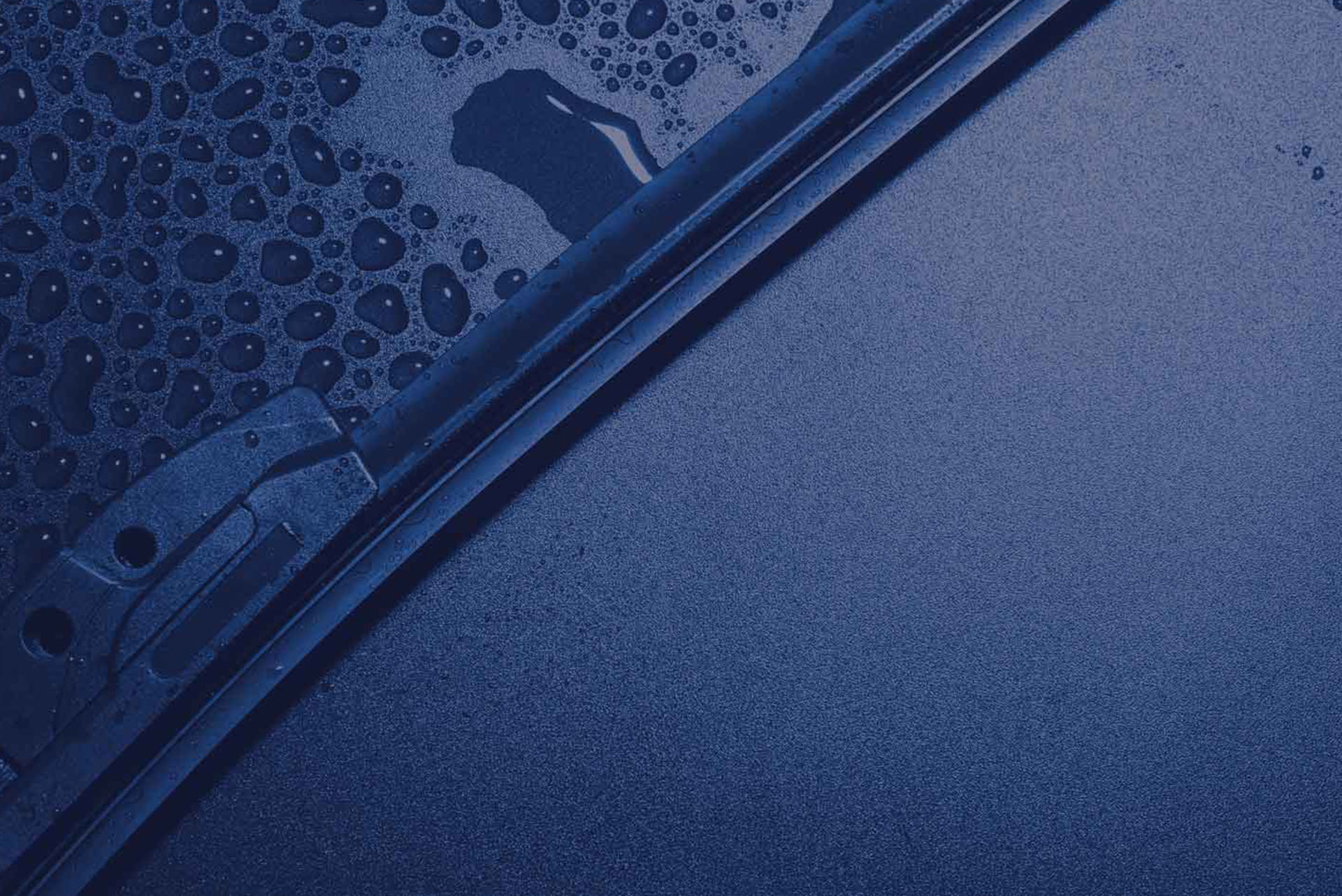 30 May

Rethinking the 'Dry' vs 'Wet' Appearance Protection Debate

What's Best for Your Dealership – 'Wet' or 'Dry' Appearance Protection? The Answer May Surprise You.

Appearance protections have a long and somewhat dubious history in the dealer world. F&I departments used to call this 'rust & dust' or 'the goop' back in the day. It was often regarded by customers as something that wasn't really necessary and often was the hardest product to sell in the business office. Customers didn't believe it was a 'real protection' and often saw it as something they could go home and do in the driveway with a spray can or rag.

Dealers today should have an easier time selling this protection. Between the higher prices for new cars and the length of time people keep them, appearance protection's time has come. Many large auto groups are offering appearance protection as a Line 1 add and branding it as such. Makes sense for a lot of reasons.

But if you are considering this add to each unit, do you provide this protection wet or dry? For those dealers who think they already have the answer for that, think again.

To come up with the best strategy for your store, let's take a look at it through a different lens, one that challenges the old way of thinking…

Why Does 'Dry' Get Such a Bad Rap?

Offering an appearance protection without actually adding chemical is referred to as a 'dry' coverage. Dealers often say they are uncomfortable offering this because there is no tangible aftermarket chemical being applied at their store. Some dealers refuse to offer it 'dry'.

In decades past, F&I managers may have contributed to this a bit by the high-pressure and downright sleazy sales tactics used to sell it. Overblown prices and payment stuffing certainly did not help with how it was sold. Dealers wanted to able to say 'Yes, this specific chemical was applied before you took delivery' and then offer a warranty on it.

But a 'dry' protection is not an unethical product to offer your buyers. It has real value for the customers and provides real profits at a time when dealers need it the most. Bottom line, your customer gets the protection they need, no matter what.

Wet vs. Dry…Not Much of a Contest After All

Ok, now let's look at this from a new perspective. Conventional wisdom would say that going 'wet' on all 200 units on the lot and applying chemical to help justify the appearance protection makes sense. It's tangible…you saw the detail guy applying it yourself. It's real.

Guess what else is real?

The cost of the chemical for those 200 units.

The labor time you had to pay the detail guy to do every application.

Your profits just took a REAL hit, too.

When you think about it, ALL appearance protection goes 'dry' at some point. No protection, whether it's applied at the factory or at the dealership, lasts forever. It all wears out eventually and loses its protective integrity.

Wet protections are not bad, but they have a real hard cost to think about at a time when your dealership is likely trying to make up for lost revenue due to COVID-19. Why spend the upfront cash if you don't have to?

Remember…the customer is getting the protection either way and their satisfaction is what matters most. When they have a claim for their paint job, they won't care about 'wet vs dry'…they will care that it gets fixed.

Making a 'Dry' Package Work for Your Store

It's really not as hard as you may think. Whether you are a multi-store franchise or a single rooftop, a dry appearance protection package is an easy add. Let's walk through the steps to make that happen…
Find a Quality Provider – Find an administrator that offers a lower cost but comprehensive plan. Make sure they have a good reputation in the aftermarket space, easy claims process, and that they provide ample marketing support.
Preload – Set it up on the addendum sticker as a Line 1 add and make sure the sales staff and F&I are trained to make the customer understand all the benefits to having the extra level of protection. Everyone must be on the same page. Link it to your brand as something that sets your cars apart from other nearby dealers.
Price It Right – With a lower cost to the dealership, this protection doesn't need to be priced nearly as high as the products F&I has to sell. Make it reasonable and you make it stick all the way through to delivery.
Prepare for the Upsell – Make sure the F&I staff understands how to leverage the 'dry' protection as an opportunity to upsell other ancillary aftermarket products. It should be a seamless transition to complimentary products like a longer appearance package, windshield, tire & wheel, or PDR.
And for those dealers that still prefer a 'wet' application prior to selling the protection, no worries. There is still no excuse to overpay for the chemical. ExoGloss can offer premium chemicals for much less and that makes it even easier to pass that savings to the customer (and increasing your PRU).
Today's buyers are more demanding than ever before. They are also paying record high prices for a new car. They are keeping them longer. They demand a higher trade in value when it's time to buy again.
Well, all those things make a low-cost, high reward 'dry' appearance protection package a win-win for your store and the customer. You save money on labor and chemical while making steady, consistent profits; the buyer gets a warranty to help them keep the car looking great inside and out. Doesn't get much better than that.
If you want more details on how your store can get started offering 'dry' protection packages, feel free to reach out and we can give you more details on just how easy it is. We here at ExoGloss are busy showing dealers the way to faster aftermarket profits and higher CSI. Check us out today…click here or email us at info@exogloss.com