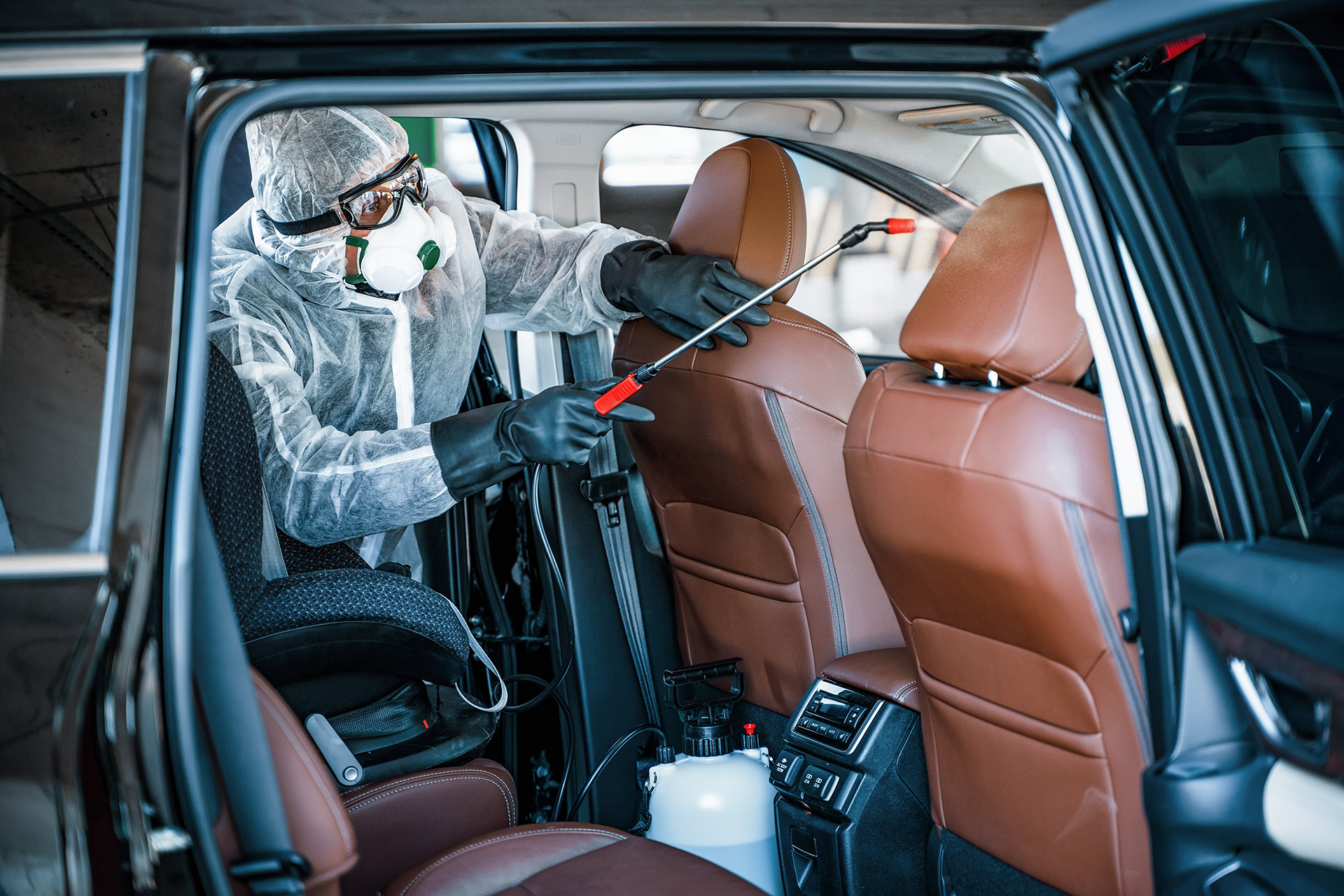 16 Jun

Antimicrobial Protection…Is it Here to Stay? We Think So…

Why Antimicrobial Protections are Here to Stay

COVID-19 has changed everything. How we work, how we interact (or don't interact), how we travel, etc. We have to think about what we touch, whether or not we should wear a mask, and how many times a day we should wash our hands. It's baked in a level of fear that Americans have never experienced before.

Dealers have also had to adjust in a number of ways. Staggered work schedules, touchless deliveries, and even paperwork executed in the customer's driveway are rapidly becoming the norm. F&I departments have seen an uptick in PRU and more specifically, in antimicrobial protection packages being sold when not offered for free.

It begs the question…are antimicrobial packages as a service here to stay or will the industry see this fade away when COVID-19 begins to disappear from the headlines? Is this just something the industry has latched onto due to customer's fears of catching the virus or will there be a permanent adoption of this protection?

COVID-19 Not Going Anywhere Anytime Soon

The easy argument would be to say that once COVID-19 is no longer a public health emergency, customers will no longer look for or consider this treatment. But that is too short-sighted. Even with a vaccine sometime in the future, COVID-19 has consumers more worried than ever about germs/viruses/bacteria in a way we never were before.

Some states as of this posting have already started to admit they may have reopened too soon and hotspots are climbing in number everyday. This virus is not done with the world yet and may not be for a while.

Antimicrobial treatments, either through a wet application or electrostatic treatment, are designed to make the surfaces within the car and duct system hostile to microbes being able to attach themselves and linger. Car buyers are beginning to understand through health organizations and other scientific channels that viruses like COVID-19 can stay active on many hard surfaces for hours and can be easily picked up by our hands.

This is exactly why dealerships should not back off offering these treatments and protections even if the number of cases decreases. Customers cannot apply these chemicals themselves with any guarantee of reliability or safety at application. Dealers have the tools to apply safely and customers are already seeing that it's a preventative measure that is better left up to the experts.

Make it part of the marketing messaging for your store. Let local car shoppers know that your organization realizes that COVID-19 has changed the consumer consciousness and that their safety has been made priority #1. Every car sold at your store will automatically include antimicrobial treatment because it MATTERS now more than ever.

And it's not a political thing, either. It's simply a service that benefits the health of every driver and passenger. It's good for CSI and great from a competitive standpoint. If other stores around you are not offering it automatically, the edge belongs to you.

Chances are someone who comes to the dealership for a car knows someone who has contracted COVID-19 or knows someone who may have died from it. This is serious and making this protection a standard add to every car, you show the community you understand that it is.

It's Too Easy NOT to Offer Long-term

Antimicrobial protections are an easy Line 1 add that, when marketed and branded properly, can be a strong driver of noncancellable profit and a service that can differentiate a dealer from others in the market. It's really a no-brainer when you think about it.

If the treatment is offered and applied to every car and disclosed on an addendum sticker below the Monroney, your customer will be much less likely to balk at it being included. It's already applied and cannot be removed like upgraded alloys or all-weather floor mats. Psychologically, a customer will default to the notion that 'Well, it's already on there so…'

It's easy enough to train the sales staff to reinforce the importance of antimicrobial treatments, too. F&I is not left holding the bag to re-sell it if it has been branded well through on-car stickers, hang tags, or other badging explaining its health benefits. Make sure your product administrator offers marketing materials that can be easily co-branded.

F&I staff will see this as a seamless way to open up their sales pitch for appearance protection. Your store could also offer an upsell to extra applications beyond what's included. They can also pivot to higher profit appearance products using the antimicrobial as the starting point. 'Since you already have this, now we can make sure the entire car inside and out is protected' (or something like that….).

Consider just offering it as a 'free protection' rather than charging. That may go against the grain for some dealers but the goodwill this protection will buy you far outweighs the cost of application. Food for thought….

One More Thought…

Antimicrobial protections being offered for the foreseeable future doesn't mean that the industry is assuming this virus will continue to infect people for years at its current rate. Nor does it mean that it has succumbed to the fear that COVID-19 will never go away. It will. Things will get better and science will get ahead of it sooner rather than later.

But in the meantime, these health-centric products should be included to help protect against the next virus that may come down the road because we know there will likely be more.

ExoGloss has an antimicrobial protection package that wraps a warranty around your current chemistry or we can hook your store up with chemistry at a fraction of the usual cost. Click here to see how easy it is to offer this critical protection to your customers and how you can brand it as your 'why buy here?' marketing messaging.

You are there for your customers and we are here for you.